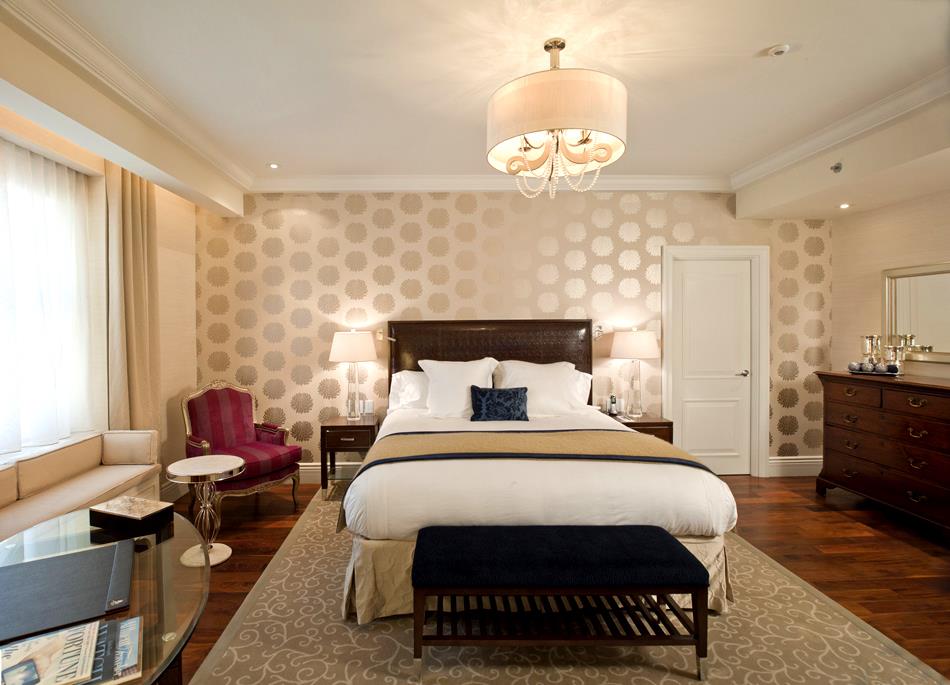 On May 28, 2012 The Ritz-Carlton Hotel Company made a major announcement regarding their iconic Montréal property affectionately known as The Grande Dame of Sherbrooke Street. The announcement was intended to let the world know the Ritz-Carlton Montréal was reopening upon the completion of a $200 million restoration designed to bring the hotel back to her former glory. The hotel first opened in 1912 and has been the address of choice for celebrities, world leaders, and discriminating travellers visiting one of Canada's most historic cities.
Ritz-Carlton brought in world-class architects Provencher Roy + Associés to handle the majority of the project. The building's beautifully ornate façade was restored, guest rooms were renovated and redesigned to provide the ultimate in luxury and comfort, and all public spaces were upgraded. The finished product is a combination of extensive historical research and a touch of modern luxury. The completed project has received rave reviews from city officials and the hotel industry alike.

Located on historic Sherbrooke St. in West Montréal, the property is situated among elegant shops and boutiques, galleries, museums, and restaurants. The property has long been considered the Jewel of the Golden Square Mile, a charming neighbourhood established at the foot of Mount Royal in the late 19th century.
The renovated Ritz-Carlton Montréal now boasts 98 rooms, 31 suites, 46 luxury residences,
and the largest hotel suite in the city: the 4,700 sq. ft. Royal Suite. Visitors to the hotel will join a distinguished list of well-known guests from days gone by including Winston Churchill, Charles de Gaulle, Pierre Trudeau, George Bush Sr., Richard Nixon, and honeymooners Elizabeth Taylor and Richard Burton. According to Ritz-Carlton president and COO Herve Humler, the revitalized Ritz-Carlton "will put Montreal on the map as a first-tier destination for business and leisure travelers."
Nightly rates start at just over $400 a night.
The Ritz-Carlton, Montréal
http://www.ritzmontreal.com/
1228 Sherbrooke St. West, Montréal, PQ, H3G 1H6
[nggallery id=98]