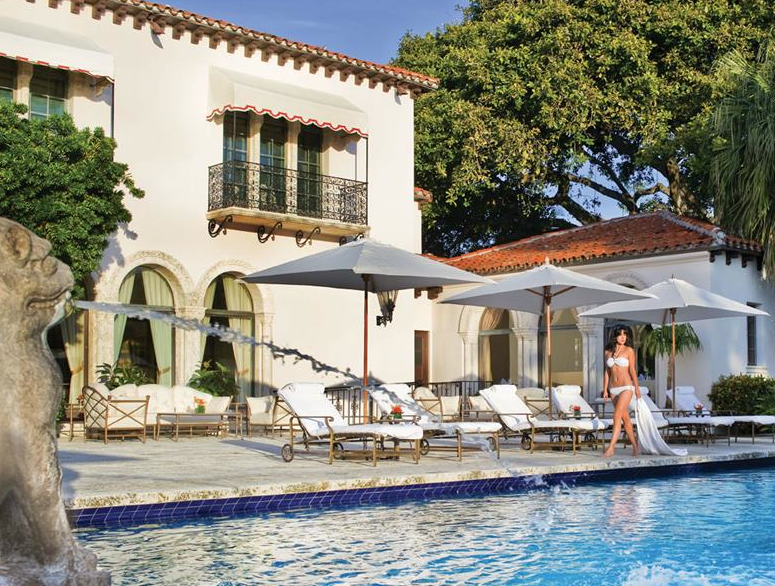 With a $60 million investment in renovation, the Fisher Island Club Hotel and Vanderbilt Mansion is now ready to welcome guests to enjoy an exclusive travel experience. Restored and renovated over a six-year period, the island based luxury getaway epitomizes the splendor of a bygone era.
Located off the tip of Miami Beach, Fisher Island is accessible only by ferry or private motor yacht, with just a seven-minute journey to the 216-acre tropical paradise. With the magnificent mansion acting as a centerpiece, the Fisher Island Club Hotel is comprised of historic cottages, cozy courtyard villas, and charming guesthouse suites, all designed to offer old-world elegance with modern comforts.

To celebrate the rebirth of this unique vacation destination, guests are invited to indulge in the Great Getaway Package, a unique travel experience offering luxurious accommodation, champagne breakfasts and access to all of the Fisher Island Club Hotel am
enities. This weekend experience promises a taste of old-style sophistication tantalizingly mixed with modern day influences, wrapped in an exquisite tropical package.
Guests are spoilt for choice with the array of features within the sporting club. With a nine-hole championship golf course, spectacular tennis facilities and two deep-water marinas, the Fisher Island Club recreational amenities rank among the finest in the world. For those who wish to relax, there is the choice of a palm-lined private beach or indulging in some revitalizing pampering at the Spa Internazionale.
Dining and Entertainment 
Seven dining venues are available with options for fine or casual dining. Renowned chefs are on hand to entice the taste buds with an eclectic range of culinary delights whilst the experienced beverage team creates pre-dinner cocktails. With options for intimate dining to fun filled themed events, casual snacks and in-room dining, the Fisher Island Club Hotel offers the ultimate in gastronomic experience.
Whilst this island paradise exudes luxury and pleasure in an intimate and private setting, access to Miami Beach, theatres, art galleries and shopping experiences is just a few minutes away.
One Fisher Island Drive
www.fisherislandclub.com
Fisher Island, FL 33109
(305) 535-6000
[nggallery id=113]