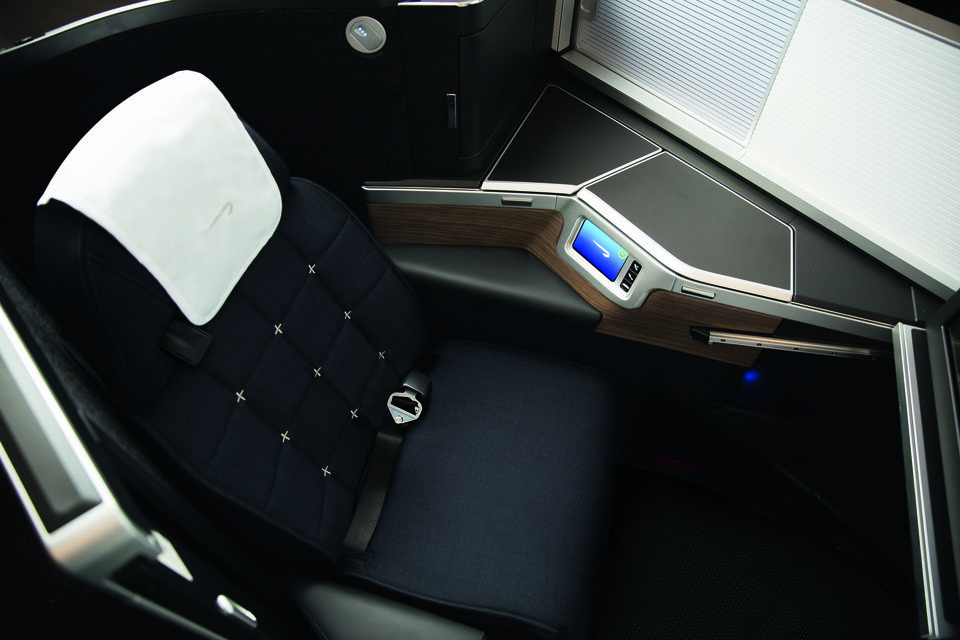 Business class on British Airways has received a mind-blowing upgrade that will make your work-related trip seem like a miniature vacation. The new Club Suites are available on the Airbus A350-1000 fleet of British Airways and set to be available on all long haul flights within the next 5 years.
The business cabin on each flight will have 56 suites arranged in a 1-2-1 formation, which is a marked departure from the traditional layout, which is an effort to maximize the available space while also increasing passenger comfort. The airline is dedicated to improving not only its image but also the flight experience for its customers with an impressive investment of a little over $8.5 billion dollars. When it comes to corporate travel, most passengers will choose a non-stop flight to reduce their travel time and maximize their sleep, and this holds true for flights inside and outside of the country, making the new Club Suite Cabin the perfect upgrade for corporate flyers.

New British Airways Club Suites
If you are wondering what these upgrades will mean for you as a business traveler, you have come to the right place. The British Airways Club Suite will make even those sitting in first-class wish for a downgrade. Every passenger will have access to the aisle so you don't have to disturb your seatmate if you want to stretch your legs or make a pit stop. Storage space for carry-on items has been expanded by 40%, with spaces at eye level to store your phone, books, laptop and anything else you decide to bring along. The entertainment package that comes with the upgraded business class Club Suite allows for gate-to-gate entertainment that includes, USB ports, power outlets, wireless internet and an 18 ½ inch HD video screen to watch the latest in-flight movies and videos.
Fly In Total Comfort
Business class seats always offer more space for passengers to stretch their legs, but with the new Club Suites, you will get a generous 6.6 feet of bed space when the chair is fully reclined. Aside from these spacious accommodations, the cabin altitude will be lower than most flight which will go a long way towards reducing the effects of jet lag. There is nothing worse than disembarking looking rumpled or unkempt, instead of having to wait in line for the bathroom, each suite is equipped with a vanity and a mirror to ensure that you look your best when you hit the tarmac.
Keeping Your Privacy In Mind
It's easy to overhear conversations on an airplane, after all, it's a small cabin with nowhere to hide. Along with a privacy door, the walls of the entire business class is coated with walls made of dark fabric that is made to dampen internal and external sound. Not only will this help keep your communications private, but it will also help light sleepers by reducing overall cabin noise.
All in all, the British Airways Club Suites look to be a game changer in the world of business travel and may even replace first class.