http://stadsmagasinet.se/oskarshamn/peter-verkar-for-en-ren-luft/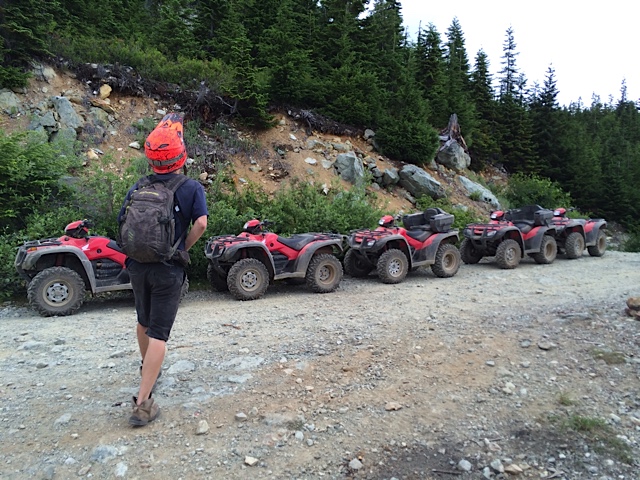 What do you do during the summer months when you live near a world-class skiing destination? If you are a savvy business owner, you figure out a way to take advantage of all the natural beauty of the surrounding area. That is just what has been done at Whistler ATV. The haircki British Columbia company offers a variety of summer tours using ATVs to take guests up into the mountains.
http://www.beaujolais-challenge.com/?nikolsa=40---la-rencontre-de-judy-avec-papa-longues-jambes&e51=21 The 2 – 3 hour ATV tours are a great way to explore the beauty of the mountain, and also experience the thrill that ATV's have to offer. On a recent tour the guide did a nice job of balancing both safety and enjoying a exhilarating ride.
go to site Whistler ATV offers four different tour options. The lower level rides can be enjoyed by novices and can accommodate two people per vehicle. The remaining two tours are for experienced riders operating ATVs as single riders. Here is a brief description of the four options:
http://snictasarim.com/?biuew=forex-no-deposit-bonus-%24100-free-binary-options&c53=90 If you want to experience Whistler in a new way like you never have before Whistler ATV offers a fun ride for all ATV experience levels. Be sure to book your reservations before the snow starts flying again.
source url Rides start at just over $100 per tour.
http://fbmedical.fr/aftepaes/8423 Visit the Whistler ATV website for more information:
www.whistleratv.com