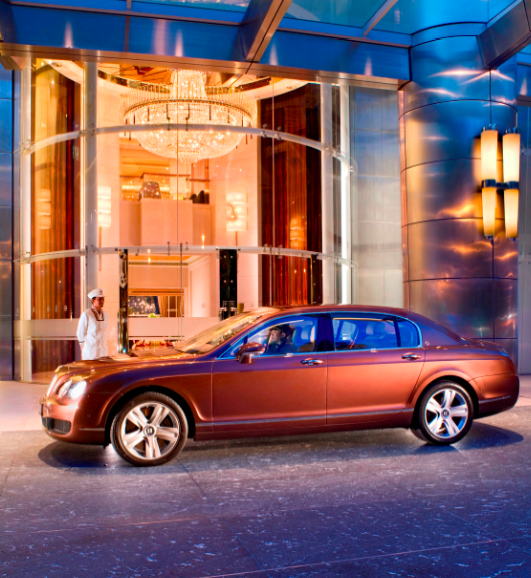 St. Regis is one of the premier names in the Starwood Hotels & Resorts family has announced a new partnership with luxury auto maker Bentley Motors. The partnership will also include hotel properties that are part of Starwood's The Luxury Collection Hotels & Resorts division.

According to the announcement the hotels will be using Bentley vehicles both for house fleets and special driving programs aimed at residents and hotel guests. Bentley represents the ultimate in luxury vehicles combining unparalleled style and quality, making their cars the perfect match for the unrivalled luxury found at St. Regis and The Luxury Collection.
Last fall the St. Regis Rome and St. Regis Florence hosted a joint Italian driving tour aimed at current Bentley owners and hotel guests. This month Austrian guests will enjoy the Springtime Bentley Grand Tour as they drive from Vienna to Salzburg in classic vehicles like the signature Bentley Continental Flying Spur. The Flying Spur features a hand-crafted leather interior, plenty of natural wood, and the latest technology including Sirius satellite radio, iPod interface, adaptive cruise control, and zoned climate control. Most importantly however, all Bentley vehicles are known for their exquisite craftsmanship and attention to detail.