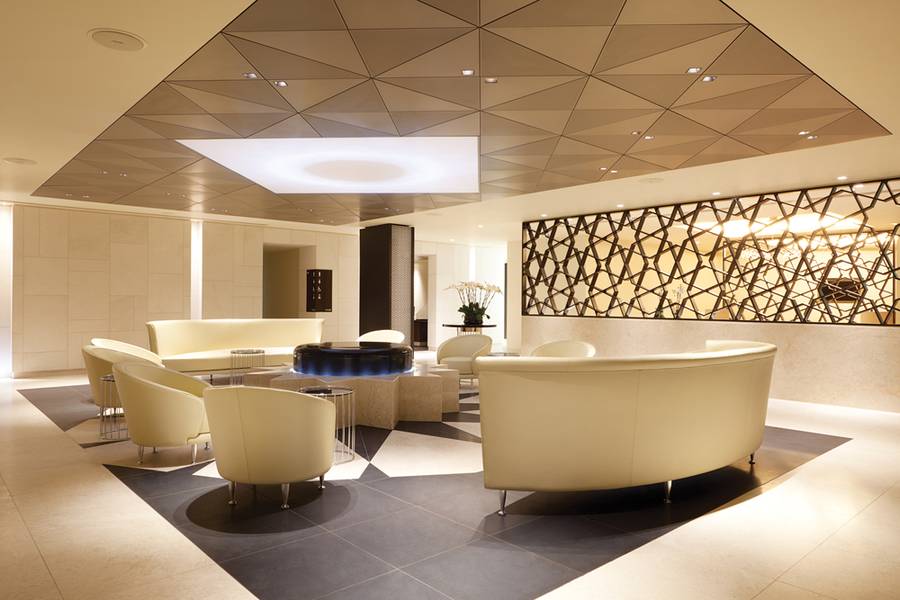 Qatar Airways introduced 15 new destinations in 2011, a move that plays heavily into the importance of London's Heathrow airport

as the hub of the airline's European operations. In order to reinforce that position the airline recently announced the opening of a brand-new passenger lounge. The Premium Lounge at Terminal 4 is the second such passenger lounge from Qatar Airways, and the first of its kind in Europe.
The most significant difference between the Premium Lounge and those offered by competing airlines is the atmosphere. Rather than have the look and feel of a typical airport
lounge, designers created the space to feel more like a luxury resort. The lounge includes private showers with brand name toiletries, hotel quality towels, heated floors, and other amenities. Throughout the space guests will enjoy free WiFi connection, a fully equipped business center, and power outlets at every seat.
Guests can also enjoy drinks at the Martini Bar and light meals in the delicatessen. Qatar Airlines even went so far as to hire the best talent from five-star hotels to staff their kitchen space. The entire lounge is meant to reward loyal customers with the luxury travel experience they deserve.
[nggallery id=87]