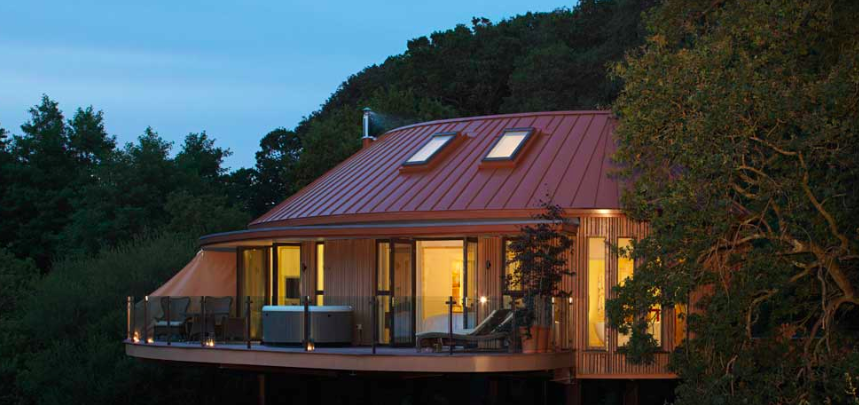 Love these ? We're here to save you money on the very best prescription medication in the world.
Relais and Chateaux's Hampshire country hotel, Chewton Glen, has now extended its characteristic gracious English hospitality by offering guests the opportunity to get closer to nature with six luxury tree house lodges. Situated on the edge on the New Forest National Park in a wooded valley, these eight-person lodges, which all sit on

stilts, are divided into two suites; these may be reser
ved individually or in their entirety.
With floor to ceiling glass to allow abundant light, and private balconies with valley views through the tree canopy, each suite is tastefully decorated in warm colors and natural materials. The suites contain a hot tub and fireplace and a well-equipped kitchenette, although meals can be delivered from the nearby hotel. Whilst the emphasis is on seclusion and relaxation, guests may access the nearby hotel amenities for activities or indulge in the private in-tree house spa treatments. 
Chewton Glen
http://www.chewtonglen.com/
New Milton, New Forest, Hampshire, England, UK
BH25 6QS
[nggallery id=111]