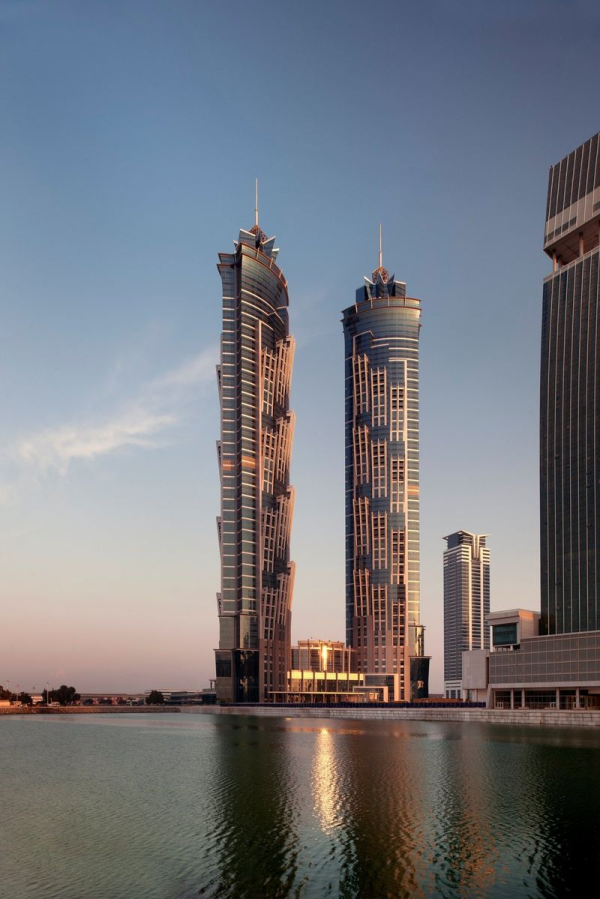 The recent unveiling of JW Marriott Marquis Dubai revealed a magnificent addition to the brand's global luxury portfolio. Not only is the property the first JW Marriott outside of North America, it has also achieved considerable status in taking the Guinness Book of World Records 'World's Tallest Hotel' title.
At 72 stories high and standing at 355 meters high, the hotel presents an imposing feature on the Dubai skyline, and strikes a commanding presence in a city already world-renowned for awe-inspiring architecture. As a result of many years of dedication to delivering quality service and facilities, the hotel design reflects the commitment to providing guests with a first-class amenity by the JW Marriott Hotels & Resorts team.

An Innovative Concept 
For the first time in Dubai, the gap in the market for meetings, incentives, conferences, and exhibitions has been targeted and filled. Groups of up to 1,000 people can now meet, stay, and dine under the one roof, utilising event space as well as the first-class dining and entertainment options.
While keeping the original and authentic flavor of this great city, the JW Marriott Marquis Dubai offers a tempting selection of restaurants and bars, each structured towards the anticipated needs of a diverse range of guests. Nine restaurants provide dining options including sushi, a steakhouse menu and fine cuisine as well as superior fare created by the resident Indian chef, owner of a coveted Michelin Star.
Five bars and lounges provide guests with the option to relax in a variety of settings with the spectacular Vault cocktail bar commanding panoramic views of the city from its home on the 71st and 72nd floors.
World Class
In an ever-expanding collection of world-class hotels, the JW Marriott brand continues to offer guests an inimitable luxury experience with this latest addition maintaining the trademark commitment to providing an unequalled and innate service to visitors. This landmark hotel leads the way for further opportunities to grow and expand in what is proving to be an exciting future for the brand and company.
JW Marriott Marquis Dubai
Sheikh Zayed Road, Business Bay
Dubai, United Arab Emirates 121000