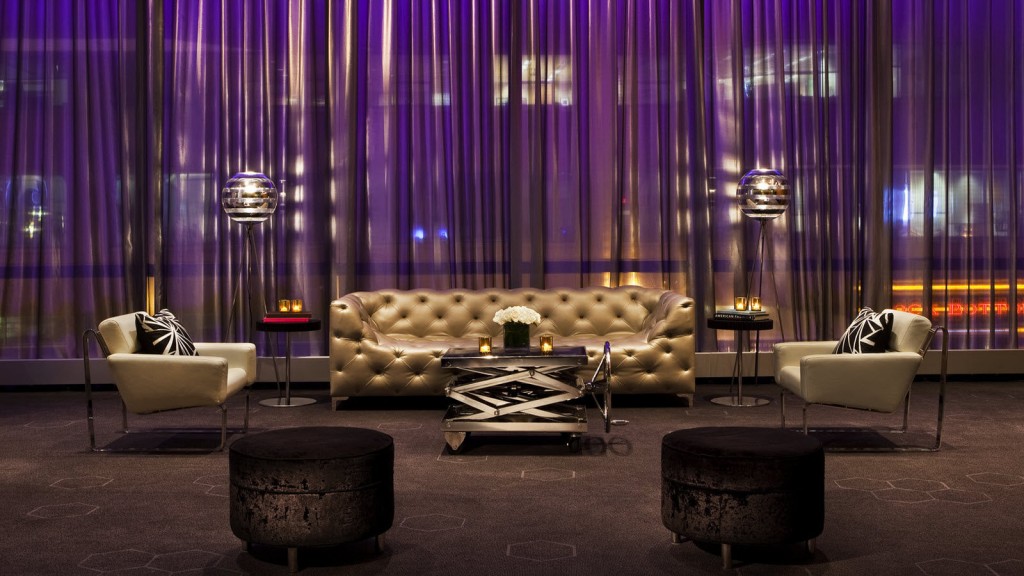 Every once in a while, there is a hotel experience that is so outstanding that guests are inspired to use a simple but powerful word: wow. The word perfectly encapsulates what W Boston is all about. With just one visit, you will know exactly what we mean.
W Boston sits at Stewart and Tremont Streets, overlooking the world-famous Boston Common. You'll have no need for a car, everything is perfectly within walking distance. At first glance, the incredible glass tower that is the hotel structure instantly tells you W Boston is something special. As you walk inside, prepare to be dazzled. Prepare for an experience that truly puts the 'wow' into 'wow factor'.

The hotel consists of 235 guest rooms featuring natural hues, modern furnishings, and large windows giving you ample views of the Boston skyline and the Common area below. Among the guest rooms are 18 Cool Corner suites, 3 Wow Suites, and 1 Extreme Wow Suite. The Extreme Wow is a 1,600 square-foot top floor penthouse offering panoramic views of all of Boston.
Whatever, Whenever
If all W Boston had to offer were its incredible suites, that would be enough. However, it does not stop there. The hotel has been developed with a "whatever, whenever" philosophy. In other words, the hotel and its staff strive to give each guest whatever they want, whenever they want it. From the best seats at a Red Sox game to a personalized shopping spree in the heart of Boston's retail district, they will make it happen.
In addition to the rooms and services, W Boston offers a James Joseph salon, a Bliss spa, and Boston's newest nightlife hot spot known as Tunnel. Enjoy a triple oxygen facial and a beautiful, custom-designed hairdo before heading out on the town for a night of exciting entertainment. You can have it all at W Boston.
W Boston is just 4 miles from Logan international Airport and 13 miles from the Boston convention center and Expo. It is the perfect hotel for your next Boston vacation or business event. Put the 'wow' back into your travel experience by booking a stay at W Boston.
Nightly rates start at around $230/night.
LUX Tip: When booking ask for one of the corner units, these units are unique and provide a great view overlooking the hustle and bustle of the city.
W Hotel Boston
http://www.wboston.com
100 Stuart Street
Boston, Massachusetts, 02116
[wzslider]