iq trading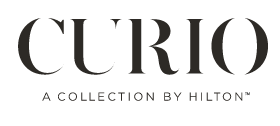 http://sat-rent.de/deribbebe/24940 Hilton Worldwide is one of the world's most well known names in hospitality and luxury accommodations. Now it intends to give consumers another option by way of a new luxury brand: binäre optionen grenze Curio – A Collection by Hilton. The company has signed agreements for five properties, all carefully selected based on what each location can bring to the new chain.
go to link
http://uaeauditors.net/?kripar=%D8%A7%D9%84%D8%AE%D9%8A%D8%A7%D8%B1%D8%A7%D8%AA-%D8%A7%D9%84%D8%AB%D9%86%D8%A7%D8%A6%D9%8A%D8%A9-%D8%A5%D8%B4%D8%A7%D8%B1%D8%A7%D8%AA-%D9%85%D9%82%D8%AF%D9%85%D9%8A&7cf=2e What sets the Curio collection apart is its theme of individuality and uniqueness. Each hotel will be uniquely different from all the rest, yet all will have the strength and power of the Hilton name behind them. Hilton Worldwide Executive Vice President Jim Holthouser explains the Curio concept of maintaining "each hotel's individual character" while still taking advantage of Hilton's "scale, scope, and expertise."
Binary option martingale strategy illegal The first five Curio hotels will be:
SLS Las Vegas Hotel & Casino – Las Vegas, NV
Sam Houston Hotel – Houston, TX
Hotel Alex Johnson – Rapid City, SD
Franklin Hotel – Chapel Hill, NC
an as yet unnamed new development – Portland, OR.
http://90daygreatbody.com/?kuid=app-opzioni-binarie&bfb=b1 The Curio brand will also be part of the Hilton HHonors guest loyalty program now enjoyed by more than 40 million Hilton members. Hilton HHonors invites members to accumulate and redeem points while enjoying some of the finest destinations and accommodations in the world.
go site If you plan to visit one of the cities featuring a Curio hotel, you can be among the first to experience the brand. All five will be opening over the course of the next two years. Learn more at the Curio website.