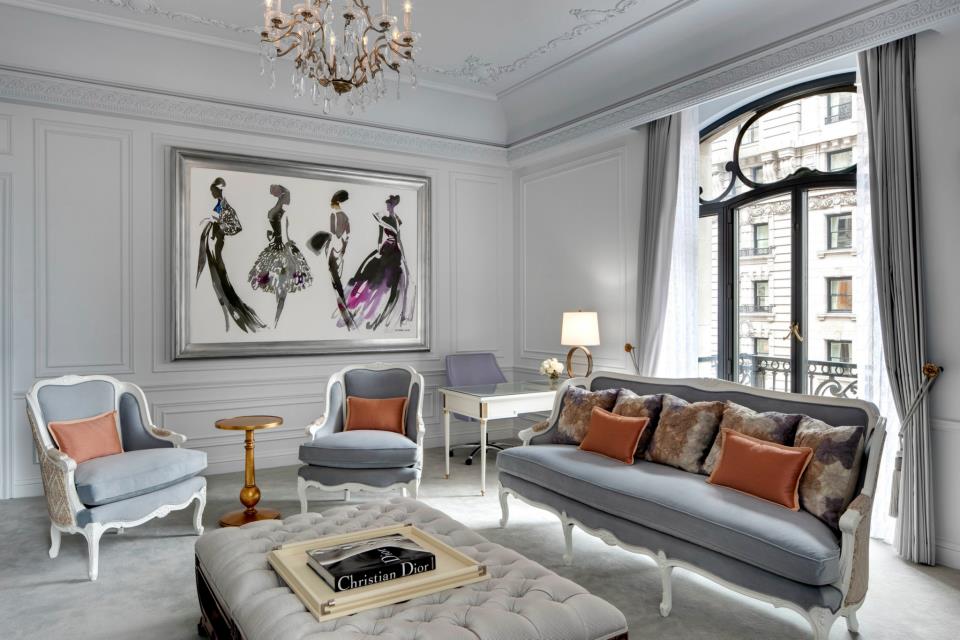 The St. Regis New York hotel is proud to announce the availability of their new Dior Suite in collaboration with the famed Parisian fashion house. This is the hotel chain's a second joint effort with Dior, this time in a 1700-square feet space of decadent luxury. And just like the Tiffany Suite, the Dior was designed to the highest standards the St. Regis brand is known for.
The Dior is normally a one bedroom suite with views of 5th Avenue, Central Park, and 55th St. However; it can easily be converted to a two-bedroom suite. It's been painted almost entirely in the St. Regis signature colour known as "whispering gray", with the finest luxury appointments included.

Guests will enjoy a full living room, dining room, one bedroom, and one-and-a-half baths. Conversion to a two-bedroom suite is accomplished by opening an adjoining room with an additional bedroom, living room, and bath. At just $8500 per night this suite may become a destination unto itself.
[nggallery id=74]