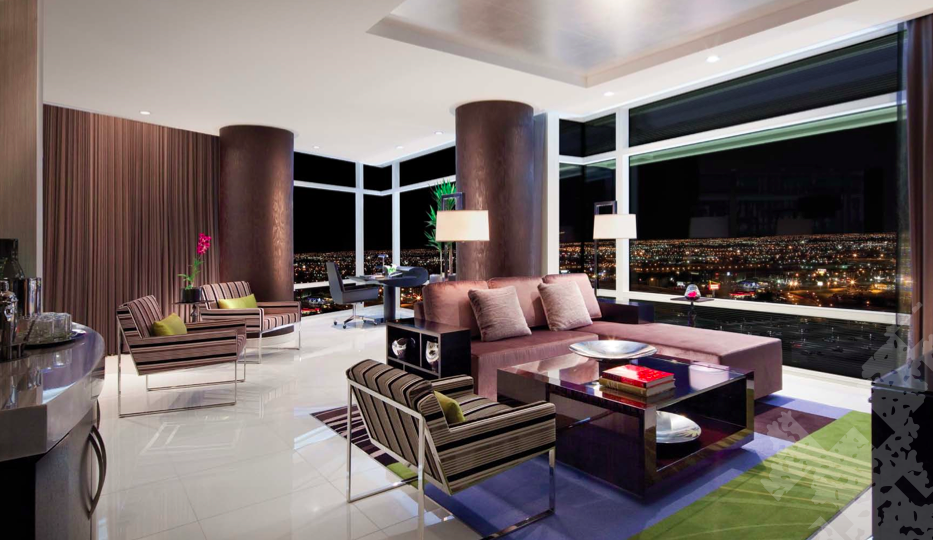 In the heart of Las Vegas there is a unique energy; an energy that pulsates through the streets and invites guests from all over the world to let go and become a part of everything that makes this city what it is. At the center of that energy is the Aria Resort at City Center. Built in the architectural style of the grandest of towers, the Aria pierces the Nevada sky and gives guests the most stunning views of one of the world's most famous skylines.

Many people choose Las Vegas as their Bachelor & Bachelorette destination. If you're looking for a luxury spin on a Bachelor or Bachelorette weekend then look no further than Aria Resort at City Center.
The resort features more than 4,000 guest rooms that provide the most lavish accommodations seen anywhere in Vegas. Whether you're in a standard room or one of the hotels 568 suites, you'll be treated to a visual feast with floor-to-ceiling windows offering views of both the mountains and the city. In fact, the hotel is designed to provide corner windows in every guest room. Out in the corridors you'll to be treated to plenty of natural light and more glass-surrounded open areas with additional views.
Sky Suites
For the most discriminating guests the Aria offers their Sky Suites for even more luxury, style, and sophistication. Upon arriving in Vegas for a stay in your Aria Suite, you will immediately realize this is something different as you're whisked away by a luxury limousine. You'll enter the hotel from a private entrance leading to a private check-in area complete with hors d'oeuvres and drinks in the Aria Sky Suites lounge. When you're ready, a private elevator transports you to your own personal sanctuary; a place so elegant, lavish, and tasteful you may need to take a second and third look.
The Aria offers five different levels of suite combinations: one and two-bedroom Aria suites, one and two-bedroom penthouses, and Sky Villas. As you walk through the door of your suite the Aria Revealed control system will recognize this is your first stay and will personally greet you. Lights will be turned on, the curtains drawn, and the main television in the living area will turn on and present you with a list of customized options allowing you ultimate control over every facet of your room. Not only that, but Aria Revealed will remember these settings throughout your stay and for any future visits you might make.
Guests at the Aria Resort's suites will also enjoy personalized concierge service, housekeeping twice daily, fully stocked mini-bar, robes and slippers, and 100% Egyptian cotton linens. Each suite features a 52″ HD television in the living area and another in the bedroom, at 42″. From these television sets you can control all the automated functions of your room as well as connect your computer, video game console, music player, and digital camera. The in-room a workstation provides super fast wireless Internet access and a secure safe.
During your stay at Aria you'll probably want to visit the spa and salon where you will experience 80,000 ft.² of relaxation and inner healing. The spa integrates traditional elements of stone, earth, water, fire, and salt with some of the oldest and most well-known Asian treatments. Guests have access to 62 treatment rooms, 34 massage rooms, and three 800 square-foot suites perfectly designed for couples or small groups.
Dining at the Aria is also an experience unto itself. You can choose between a variety of eating establishments offering Japanese, new American, and Spanish cuisines, each offering a unique ambience and atmosphere perfectly suited to its dining style. After your evening dinner you can enjoy time at one of the resort and nightclubs, head to the casino, or enjoy a show from the Cirque du Soleil.
Liquid Pool
Everything at the Aria Resort is designed with your ultimate pleasure in mind. That includes the Liquid Pool, billed as the "ultimate in poolside opulence." This private area of the hotel property actually consists of three separate pools surrounded by towering palm trees for exclusivity and privacy. Guests have access to one of eight private Liquid grand cabanas, which can be divided into 16 separate units for smaller groups. On deck you'll find more than seven-dozen chaise lounges and as many as 35-day beds. The entire 16,000 square-foot pool area is even Internet ready.
For poolside dining you will enjoy a 50-seat restaurant featuring a tasteful but light menu from Chef Brian Massie. In the background a state-of-the-art sound system provides beautiful music that sets the mood for relaxation and enjoyment. The Liquid DJ service, 40″ plasma televisions, and handmade wicker furniture all combine to make the Liquid Pool experience complete. It is the perfect venue for escaping the hot Las Vegas Sun while still relaxing and enjoying time with friends and family. For special poolside events sponsored by the Aria, be sure to ask the hotel staff for a schedule.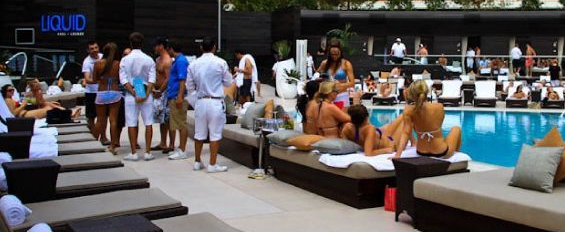 Haze Nightclub
If challenging your senses is part of your preferred nightclub experience, there's no better place to do it than Haze Nightclub from Light Group. Like other Light Group nightclubs, Haze offers a sensory experience, which will challenge your perceptions of reality. With 25,500 square-foot of space, Haze features monstrous overhanging props, suede walls, and two levels of space connected by a grand central staircase.
On the lower level you will be treated to a state-of-the-art wall of lights measuring 70′. The amazing sound system from Avalon Sound uses the latest in electronic technology allowing the world's best DJs to interact with guests in a unique and personal way. And as you enjoy the dance floor, you'll be treated to well-known artists who appear for performances in what seems to be a surprise and impromptu manner. From the mezzanine level you will have a birds-eye view of all the action below.
Some of the most important features at Haze include state-of-the-art video lighting, 10 motorized projection screens, laser and LED lighting systems, performance stage, two full-service bars, and a VIP lounge on the mezzanine level. Haze offers you an exciting sight and sound experience that brings the energy and pulse of the Las Vegas strip indoors and then multiplies it many times over.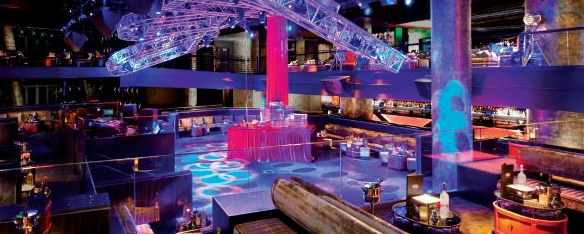 If you are planning for either your own, or a friend's bachelor or bachelorette party you can't go wrong with Aria Resort at City Center in Las Vegas. Splurge on the Aria SkySuites, it will really make your trip a special one. The Cialis online canada no prescription Aria is inclusive of several entertainment options for all ages, while still retaining a high sense of luxury throughout the property and within the rooms.
Aria Resort at City Center
http://www.arialasvegas.com/
3730 Las Vegas Blvd
Las Vegas, NV 89158
[nggallery id=69]