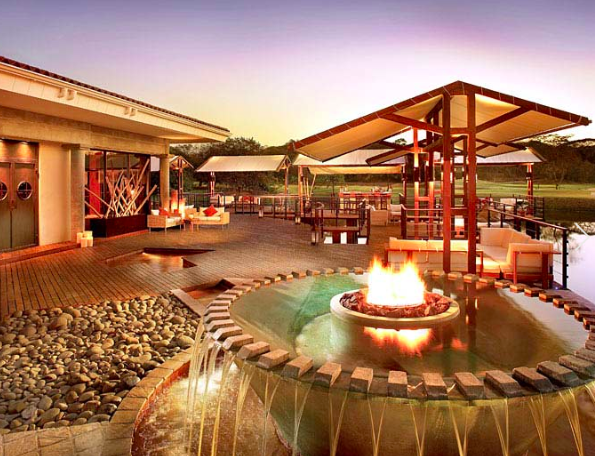 Latin America continues to be the target of an aggressive development campaign from Starwood Hotels & Resorts Worldwide, Inc., as evidenced by the announcement of its first all-inclusive resort in a Costa Rica. The new Westin Resort & Spa, Playa Conchal, a renovation of what was previously the Paradisus Playa Conchal Resort, is already under way and should be completed by the end of the year. All of the hotel's 406 rooms and public areas will get a complete makeover. In addition, Starwood plans to open three more Latin American hotels in 2011.
The exclusive Westin Resort & Spa experience begins for guests as soon as they enter the resort's lobby. They are greeted with the brand's Sensory Welcome which strives to create an awakening of sight, sound, smell and taste that will soothe and relax. Gentle music plays in the background while the eyes feast on beautiful botanicals and exquisite mood lighting. Subtle fragrance fragrances permeate the air, evoking a calm and peaceful feeling which is perfectly complemented by Westin's subtle but captivating White Tea.

In your suit you'll experience comfort and luxury as you have never known, complete with the best night's sleep possible. Westin's Heavenly Bed is a 10-layer paradise of comfort known the world over for providing a deep, restful sleep and allowing you to wake refreshed and fully energized. And to start your day Westin's Heavenly Bath experience awaits you. You'll be treated to a private "spa" of sorts with a rejuvenating shower and bath.
The Westin Resort & Spa features a Westin Workout fitness facility as well as 6500 ft.² of banquet and meeting facilities. It is the ideal setting for your corporate gatherings, social gatherings, and weddings. And if all this were not enough, the property was named one of the Top 25 Foreign Golf Resorts in 2010 by Condé Nast Traveler Magazine. For accommodations in Playa Conchal, Costa Rica, the new Westin Resort & Spa is the address of choice.
Rates start at just under $400 per night.
The Westin Resort & Spa, Playa Conchal
Playa Conchal S/N,Cabo VelasPlaya Conchal
Guanacaste232-5150
Costa Rica
Phone: (506) 2654-3500
[nggallery id=62]