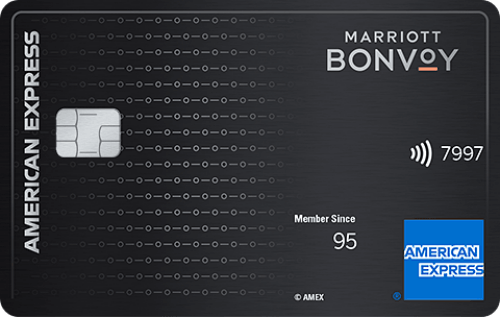 Marriott and American Express have joined to create a new travel-based loyalty brand credit card aptly named Marriott Bonvoy Brilliant (TM). The new card and upgraded program is a combination of Ritz Rewards, Marriott Rewards, and Starwood Preferred Guest Rewards. The travel card went live mid-February and is set not only cement the August merger between Starwood & Marriott but will be used to bring the accumulated points of all three brands under one robust travel card.
There is a yearly fee of $450, and every dollar you spend on Marriott Bonvoy brands will net you 6 loyalty points, 3 loyalty points for U.S. restaurants and on flights booked with airlines, and 2 loyalty points for all other purchases. For a limited time, all members who spend $5,000 within 3 months of their account opening will get a bonus 100,000 loyalty points credited to their account. The bonus is also available for existing accounts that were reopened after the transition.

The luxury travel features of the card include a $300 Marriott Bonvoy statement credit, one free night annually at Bonvoy hotels, complimentary gold elite status at Marriott Boyvoy hotels, complimentary Priority Pass Select membership, Credit for Global Entry or TSA Pre ✓® and more.
With the card there are no transaction fees when you use your card overseas and you are also able to obtain priority pass membership during your travels. There are also upgrades to the design of the card that is intended to showcase the brand's sophistication and inspire the desire to travel.
Now has never been a better time to travel and with the Marriott Bonvoy Brilliant card from American Express, not only will you earn points for exploring the world, you can save money in the process.
To learn more about the card or to apply visit the Marriott Bonvoy Brilliant website.