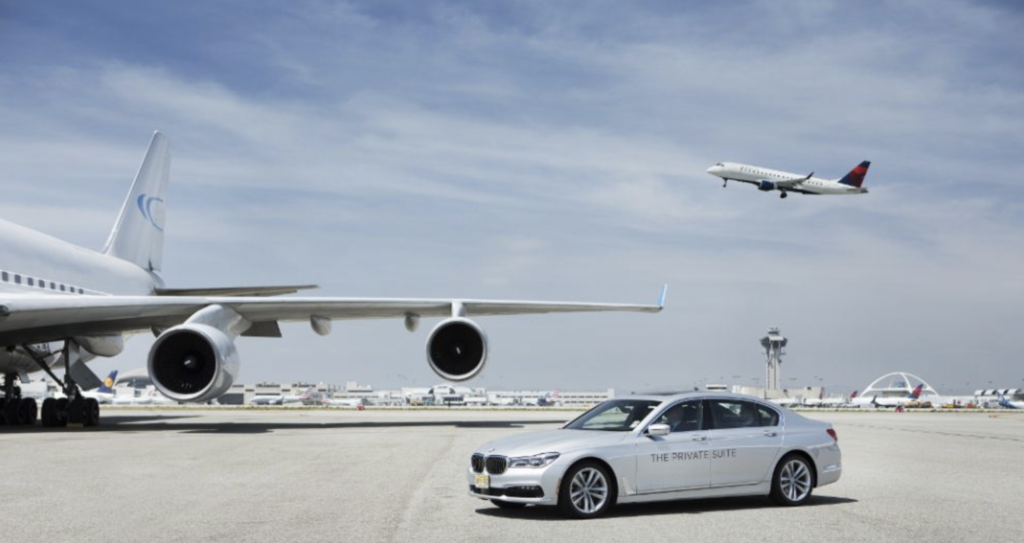 If you've ever been to LAX Airport before you know it's not the smallest, nor most relaxing airport. The Private Suite has created an unparalleled experience that one could only dream about at an airport, or get paying for via a private plane. In total, guests of The Private Suite will only take 70 footsteps from the seat of their car to a plane once they arrive at the airport (this compares with 2,200 for a typical airline guest).
The experience starts with a highly secured and unmarked entrance where guests can valet park their cars upon entry. While a guest is away the car is treated to a car wash. From there guests are escorted to a private suite.

The Suites at LAX Airport
There are 13 private suites. Each are furnished with seating areas, a daybed, TVs, a private bathroom, a food pantry stocked with snacks and drinks, various treats, a mini-bar, and travel accessories. When a guest books a reservation (more on the price later) at The Private Suite, all of the amenities in the room are complimentary. The destination isn't just for adults, one of the offerings in the suites includes a children's toy menu. There's also an outdoor area where kids can go outside and play.
In addition to the snacks available in the room, guests have the opportunity to order food from their menu (or from any restaurant in LA). Annual members even get access to complimentary massages, manicures, haircuts and event doctor's visits.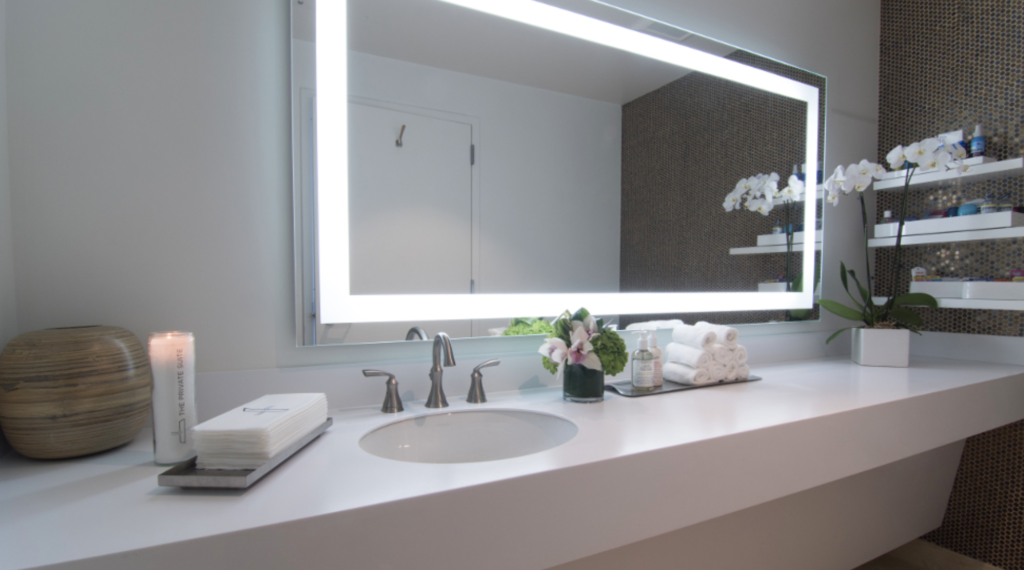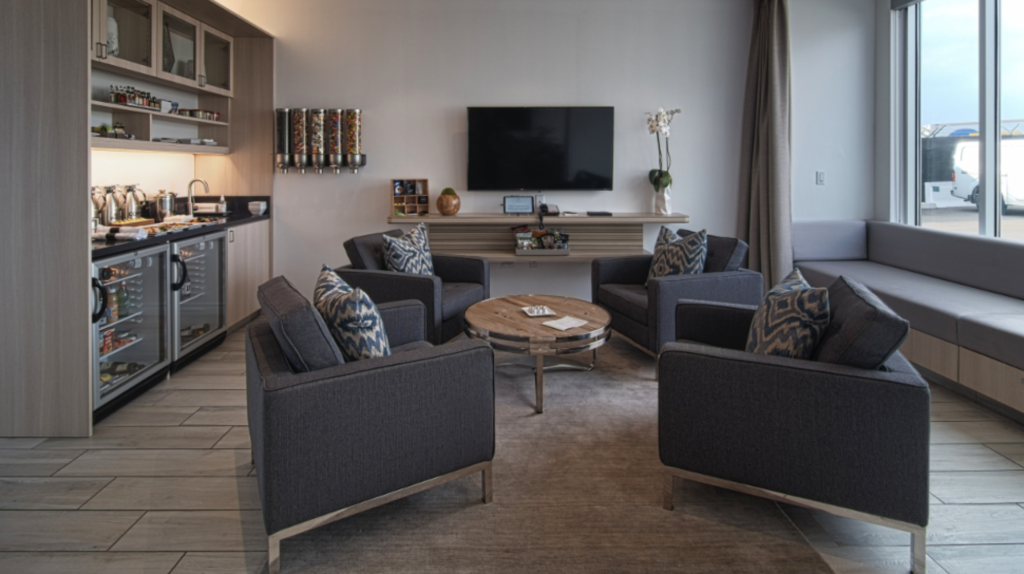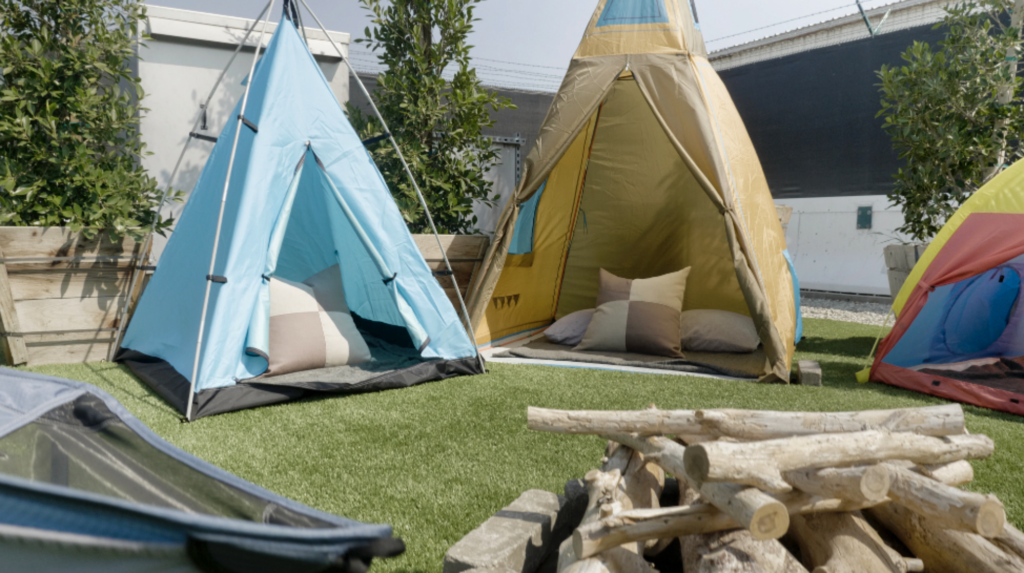 VIP Transportation to the Plane
A representative from the company will come by your suite to verify IDs and pick up any bags that a guest wishes to be checked onto the plane.
Once a guest is ready to make their way to their flight, an agent for the company will provide access to a private TSA screening area. Once completed with the TSA screening, guests will be escorted into one of The Private Suite's BMW 750i cars where they will be driven across the tarmac to their aircraft. When a guest arrives at their flight, there's another agent waiting for their arrival ready to provide them access to the door of the plane. From there, you're in the hands of the airline.
The service is available for departures as well as arrivals.


The Private Suite Membership Pricing
For a domestic one way booking, the price is $2,700 as a member and $3,500 as a non-member. Membership costs $4,500 annually. Members can have three complimentary companions, and non-members are allowed two companions.
The Private Suite opened in 2017. The company anticipates opening more experiences at airports, as well as other locations like malls in the future. For more information about the company's offering, visit their website.