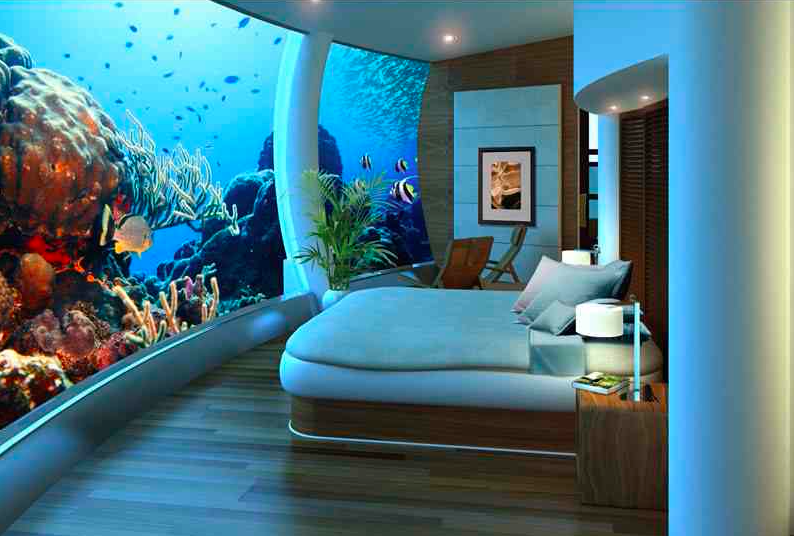 In 2007, Poseidon Undersea Resorts announced plans for the first underwater five-star resort to be built off the coast of Fiji. The resort was scheduled to open in 2009, yet it still has not made its debut. Nonetheless, more than 150,000 have already signed up for reservations.
The main attraction of the resort is the ability to stay in a suite that offers plenty of glass and spectacular underwater views. It is a perfect option for scuba divers and other marine enthusiasts. The resort will offer suites above ground as well.

As a five-star luxury hotel, the property will include all the things you'd expect like a fitness center, wellness spa, fine dining, and luxury amenities in each room. Those choosing to stay on land will have access to public spaces underwater and vice versa. When the Poseidon Undersea Resort does finally open, it will be a truly unique experience for anyone who loves the sea.
If you are interested in joining the waiting list, feel free to sign up on the resort website. There you will also learn about the hotel's features and construction. As a side note, the company is already scouting out a location for a second resort.