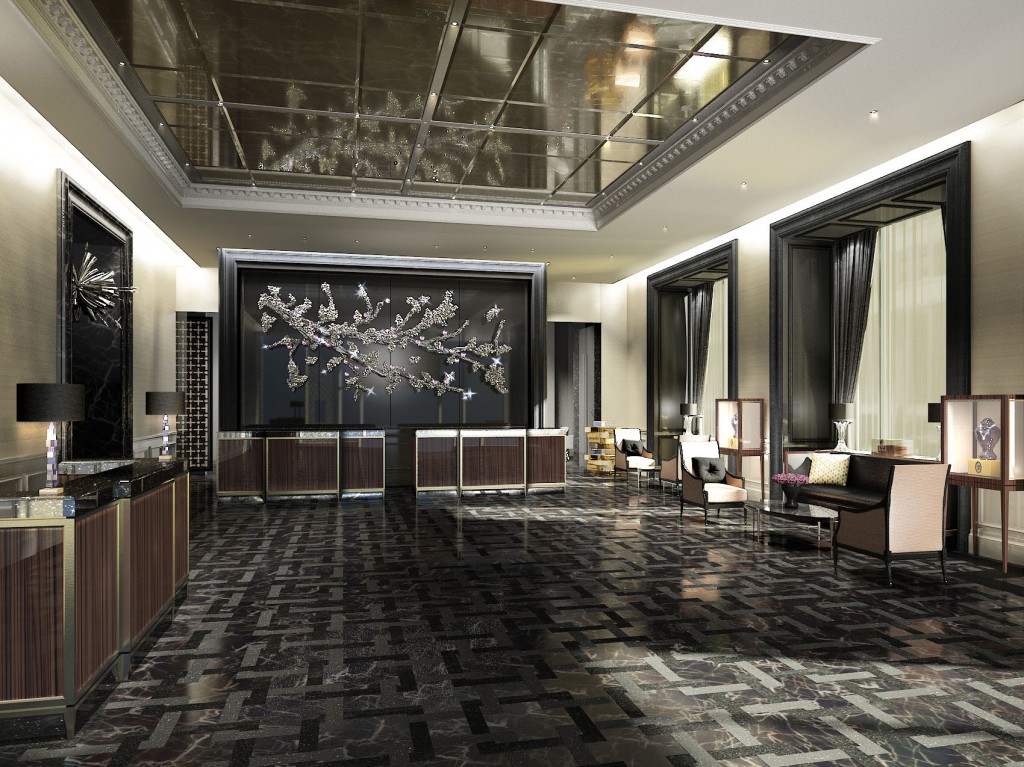 The city of Toronto is perhaps Canada's crown jewel, at least in the category of luxury travel and extravagance. That makes it the ideal setting for the newest Trump International Hotel & Tower Toronto. The newly-opened hotel boasts more than 12,000 sq ft of event space along with 261 guest rooms and suites.
Yet the most fascinating part of the property is the fact that it offers the combination of hotel and residential building. It's also the tallest residential building in Canada at 65 floors.

Trump International Hotel & Tower boasts floor to ceiling windows, 14-foot ceilings, hand blown glass chandeliers imported from Italy, and the perfect mix of stone, wood, and steel. It is truly a sophisticated design which brings together all of the excitement that is downtown Toronto with the contemporary feel of a modern Hollywood property designed for the rich and famous. It has been created to be the most coveted meeting place in all of Canada's capital city. 
In addition to stunningly beautiful accommodations, guests will also enjoy 24-hour concierge service, in room dining, valet parking, world-class spa treatments from Crystal Quartz Spa, and internationally recognized dining at the STOCK Restaurant. If you're planning a visit to Toronto any time soon, be one of the first guests to stay at Trump International Hotel & Tower Toronto. With all the glitz, glamour, and luxury associated with the Trump International name, there's simply no way you could go wrong.
Night rates start at just over $500.
Toronto Trump Hotel
http://www.trumphotelcollection.com/toronto/
325 Bay Street
Toronto, ON M5H 4G3, Canada
[nggallery id=95]