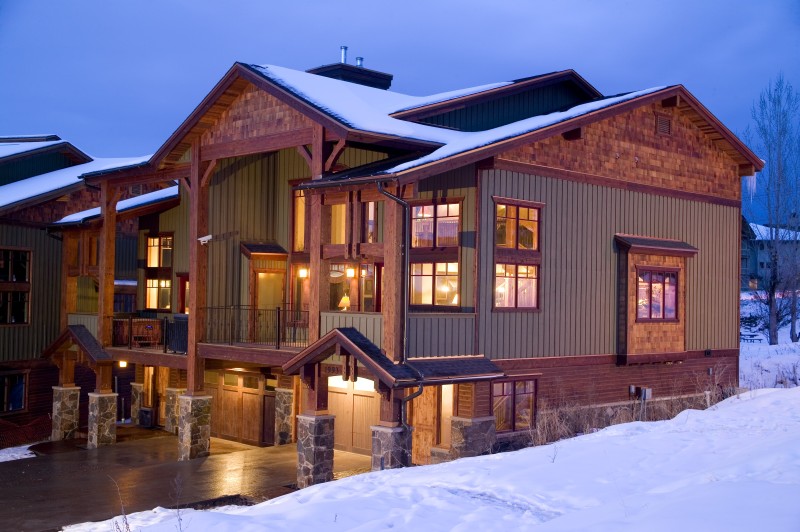 If you're like most people, you've dreamed of a vacation home in a favorite destination. Perhaps it's a beach side home in St. Barth's, a luxury downtown apartment in Manhattan, or even a sun drenched villa in Los Cabos. Unfortunately, for many it's not practical to own 2 homes, especially when you consider the financial investment of maintenance and upkeep on a property you only visit a few weeks per year.

If this sounds like you, then you should consider Elite Destination Homes. Elite Destination Homes is a property management company with an incredible portfolio of luxury destination homes. It was founded in 2005 by world traveler and real estate investor Bill Bisanz as a means of providing fractional ownership opportunities and home rentals for discriminating travellers who desire the very best. The company's 65-property portfolio currently includes beachfront villas, cozy mountain retreats, and up-scale European apartments.
Fractional Ownership with Elite
Fractional ownership is sometimes confused with time-sharing, yet they are 2 completely different models. In the time-sharing model a condominium is owned by the time-sharing group, which then recruits as many as 50 or more different "owners" who all have access to the property once or twice per year. In a fractional ownership model all of the participants actually own the home together. Furthermore, with fractional ownership, the number of participates in each home is significantly less. In the case of Elite Destination Homes, there are typically no more than 6 owners per property.
Each owner has access to the property throughout the year, with scheduling handled by the Elite staff. During periods when none of the owners will be in the home, Elite will do its best to fill it with temporary renters, thus providing income for all of the owners. Elite takes care of all the cleaning, maintenance, and repairs, leaving owners with the opportunity and satisfaction of owning a piece of a destination home without the care that comes with it.
Additional Benefits 
Elite Homes wants all of its owners to enjoy the best possible experience, which is why they include some extra benefits. For starters, Elite never includes properties in its portfolio are not considered top-of-the-line and worthy of the Elite name. All current properties are valued between $2.5 million and $5 million. Secondly, Elite only adds portfolio homes found in the most sought after destinations. There are currently 65 homes in the portfolio; Elite hopes to have that number well over 100 in the near future.
During a recent visit to the Steamboat Springs Cimarron Chalet property, it became very apparent that the quality of the homes and the location are driving factors when properties are brought into the Elite portfolio. The home had free wireless internet, a DVD player, welcome snacks, and other amenities that made the stay feel like a home away from home. The home in Steamboat Springs also had appropriate amenities for its location, with a pick-up and drop -ff shuttle to the local ski resort, as well as a hot tub on the deck that was perfect for apres ski.
As far as your ownership use is concerned, each homeowner is typically allocated 10 weeks of use per year. You can also use some of your time at any one of the other destination homes in the network. Imagine spending 6 weeks in your Hawaiian Paradise during the winter, then enjoying 4 weeks during the summer in Paris. With Elite you are not only a part owner in your property, you are part of an exclusive and select group of owners all participating together in the Elite program.
Finally, you'll be happy to know that each city has a concierge dedicated to making sure your every need is met. They will help arrange your reservation, air travel, and rental car, as well as be at your service during your stay to arrange for local tours, tee times, dining and entertainment reservations, and even sitters for your children. Elite is a full-service luxury company, dedicated to travelers who expect the best.
[nggallery id=88]