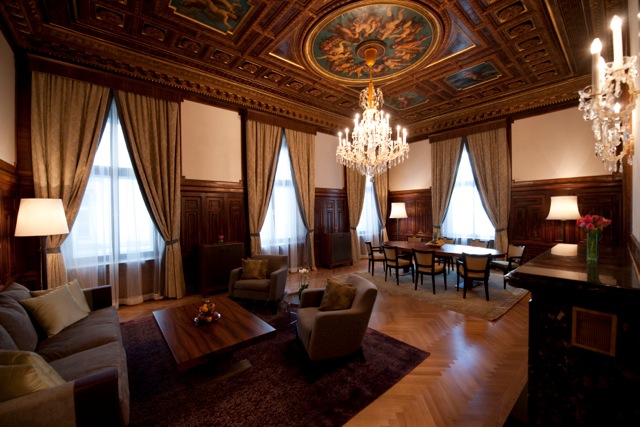 The American-based Ritz-Carlton Hotel Company will be making its Austrian debut during the second quarter of 2012, after being selected by Verny Capital to operate a newly acquired property located within Vienna's historic Ringstrasse district. The announcement further solidifies the working relationship between Ritz-Carlton and Verny Capital, following the Verny acquisition of the Ritz-Carlton Moscow this past May. Verny Capital officials chose Ritz-Carlton because of their reputation as a leader in luxury hospitality.

The new hotel will be situated inside two historic, 19th-century palaces which have long been protected under Austrian preservation laws. The area in which the palaces are located is one of cultural and historic significance in part of what's considered Vienna's "old city." Although specific plans have not yet been announced, it's expected that the hotel's 202 rooms will incorporate the city's rich heritage as a centre for Europe's classical music scene. Very near the site is a selection of other historically important buildings erected during the late 19th century. The location of the hotel provides easy access to all the most important sites Vienna has to offer.
Beyond the historic importance and cultural influences, the hotel is also expected to be a
classic example of Ritz-Carlton's world renowned service. The company has already voiced its commitment to making a stay at the hotel a memorable one for all guests. That said, we would expect spacious and well apportioned rooms, the best amenities, concierge service, fine linens, tasteful furnishings, and more.