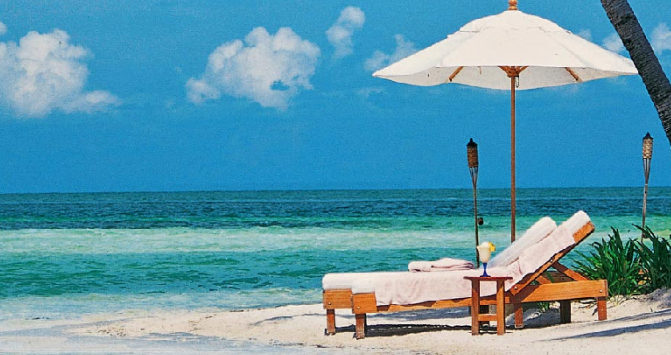 If you're looking for a calm, peaceful place on earth to visit and relax your mind from busy life, Little Palm Island & Resort is the perfect place to be. It was discovered about twenty years ago, located in Little Torch Key in Florida. This place is a paradise for presidents, celebrities and whoever feds up of busy social life and doesn't get much chance of a private life.

The extra spacious suites are oceanfront in the 5 ½ acre land. All three classes Bungalow suite, Premium and Island Grand Suites are housed in thatched roof bungalows. The bungalows include custom-made beds, with romantic mosquito netting. You'll enjoy the outdoor showers, and some great arrival amentias that will set your mood for special getaway. All suites are non-smoking.
One interesting thing about taking Little Palm Island vacation is that kids under age 16 aren't allowed, and neither are pets. You can relax your mind and body and feel the natural life and a touch of paradise. No phone calls will bother you and because there are no televisions available at Little Palm Tree you'll not hear any news of the world you escaped. Just enjoy the beautiful private life without worrying about rest of the world.
Enjoy the finest French and Pan-Latin cuisine. Have your meals in the romantic candle-lit dining room, terrace above the beach, where you'll find key deer and songbirds, or along the beach where strewn tables are set and bonfire goes on all night.
If you love music, you will be thrilled by Sandbar Sessions with exclusive concert performances. The tickets are only limited to 30 on-island suites and 50 off-island guests only. It's a wonderful place to see and listen to your favorite artists up-close.
Bungalow's start around $900/night.
28500 Overseas
Highway
Mile Marker 28.5
Little Torch Key, FL 33042
Phone: 800.343.8567
[nggallery id=11]