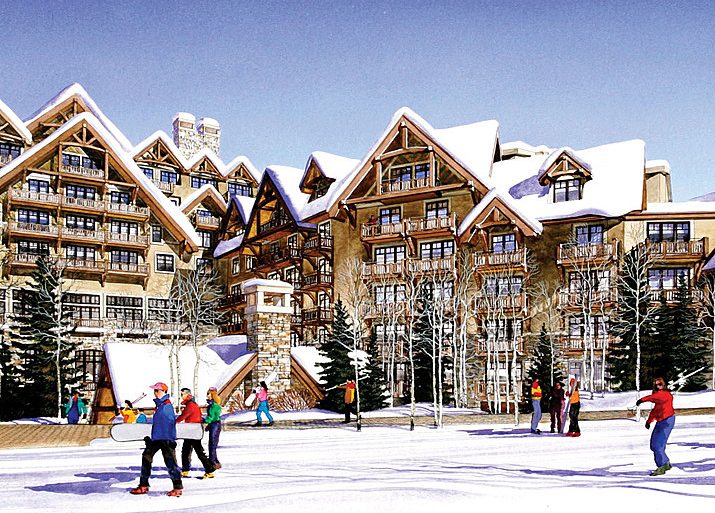 Four Seasons Residence Club Vail was opened in Vail, Colorado on April 8, 2010. It is an all season resort located at gateway of Vail Village, where Vail Mountain is viewable by all the 19 fractional ownership homes. It is one of the most beautiful locations where Residence Club guests enjoy their luxury hotel facilities.

There are 5 different residence types, ranging from 1,835 to 3,500 square feet. Each home is luxuriously furnished from fully appointed kitchen, wireless internet, gas fireplace with stone surround, flat screen television with surround sound to premium noise-reducing doors and windows. Every detail is created with luxurious and extreme comfort in mind.
In the Vail Residence Club, you'll enjoy the stay whole year long. Winter will leave some fabulous memories at ski concierge, where you can enjoy alipine, and Nordic skiing, snowboarding, sleigh riding, and ice climbing. If you visit Vail in summer, you'll find it most beautiful place on earth. Enjoy outdoor activities like fly fishing, horseback riding, mountain biking, rock climbing, and golf.
Don't worry if you feel tired and exhausted after all these activities. At the alipine spa you can relax your mind and bodies and regain your energy in one of the 13 treatment rooms, whirlpool, sauna or steam rooms.
Other features of Resort Vail include courtyard with 75-foot pool All-season pool, fine dining restaurant, retail shopping, children's activity center, business center etc.
The price of Residence club Vail rangers from $299,900 for two bedrooms to $528,900 for four bedrooms residences.
1 Vail Road
Vail Village, CO
81657
[nggallery id=7]