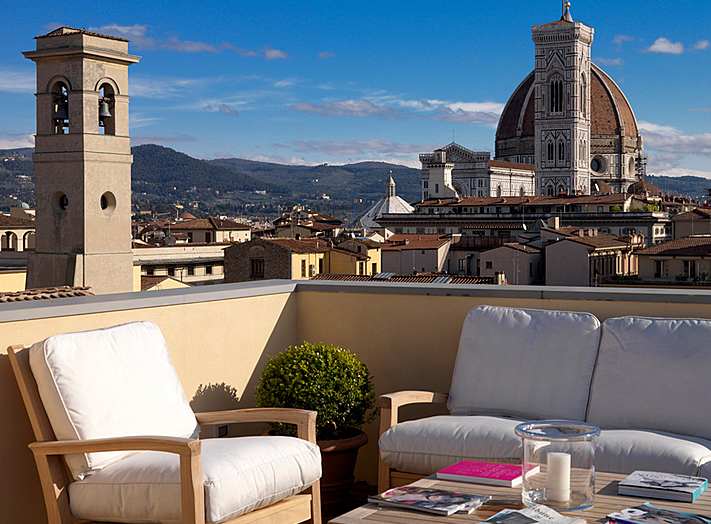 Palazzo Tornabuoni, an independent private residence club is managed by Four Seasons Hotel and Resorts. It is the Florence's first Private Residence Club. Florence is the capital of Tuscany which is famously known for its history, art, architecture, and cuisine. Visitors come from all over the world to view its beauty.

The history goes back to 15th century when Palazzo Tornabuoni was a home to a future pope, later it was restored and reopened as a residence club that is offered only to its maximum 288 members, who receive a transferable and willable membership in the club
.
The Luxury Palace Residence is located within walking distance to some of the precious sights such as Ponte Veccho, Uffizi and the Duomo. There are thirty-six units of Palazzo Tornabuoni; each has its own charm. You will be amazed by the art, antiques and marble fireplaces. The interior design of every residence is stylish and provides quality and comfort.
The amazing Palazzo Tornabuoni Residences have Private Club Room, Library, Cigar Room, Spa & Fitness Center, and Wine Cellar. These are only to name a few. You'll find lots of comforts and activities at the place. The residences have one, two or three bedrooms each 750 to 2,300 square feet space.
[nggallery id=5]